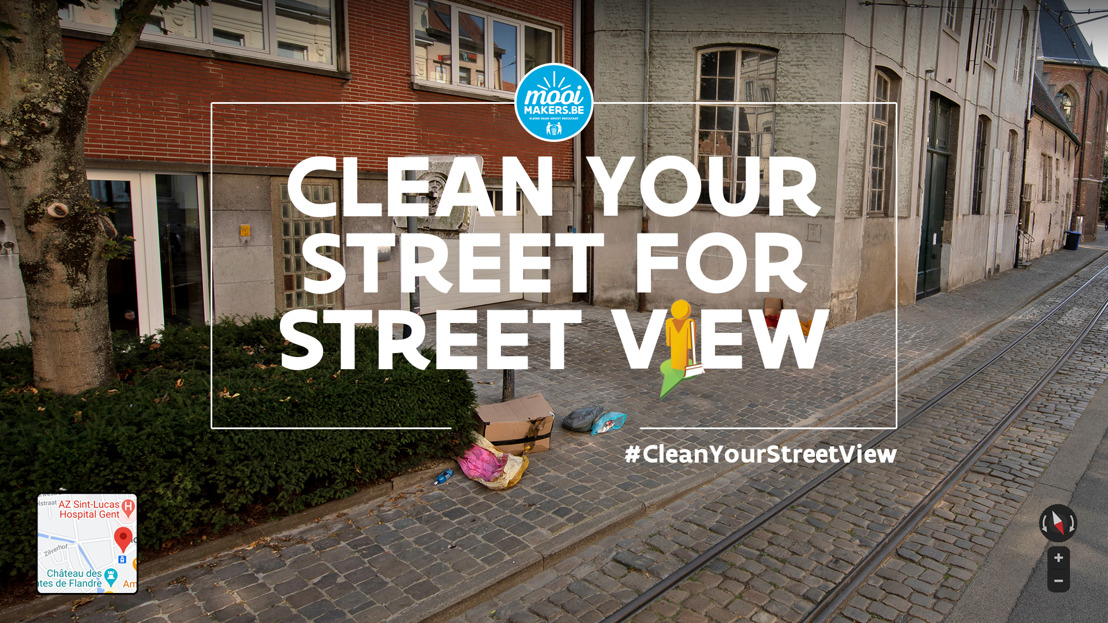 #CleanYourStreetView
Mooimakers calls on all Belgians to clean up their streets in preparation for the Google Street Car
From now until October, the Google Street Car will again be spending time in our country. Mooimakers is using this opportunity to ask all Belgians to tidy their streets in preparation for this famous car bristling with cameras. After all, nobody wants to see their own street blighted by litter on the internet. With this campaign, Mooimakers is reinforcing its message, while being original in making Belgians aware that they should look after their neighbourhoods.
The arrival of the Google Street Car is often a source of inspiration for all kinds of creativity. Some people even go as far as following the car so that they can appear on Google's images. But photobombing aside, these images can also reflect the unhygienic state of certain streets. And no-one wants to see their neighbourhood in a littered state for the next few years on the world's most popular search engine.
So, Mooimakers has come up with a method of creating awareness by associating litter with the arrival of the Google Street Car. Social media videos have been used to ask all Belgians to clean their street before the car starts filming. Each video has a geotag so that it can address specific residents of certain regions or areas.
Kelly Baetens from Mooimakers :
"The mission of Mooimakers is to keep Belgium as tidy as possible. So, the arrival of Google's cars marks an ideal opportunity for asking everyone to clean the litter off the streets. Because who wants to see their street online in a dirty state? Another advantage is the fact that we have a very specific deadline, so everyone is being spurred into immediate action.
This campaign is typical of the way in which Mooimakers communicates with Belgians – with a wink of the eye and without being pedantic. That's how we get the best results. By running the campaign across social media and using geotargeting, we can reach people directly. Instead of rambling on about some distant reality, we've used a close-to-home approach that works best in this case."