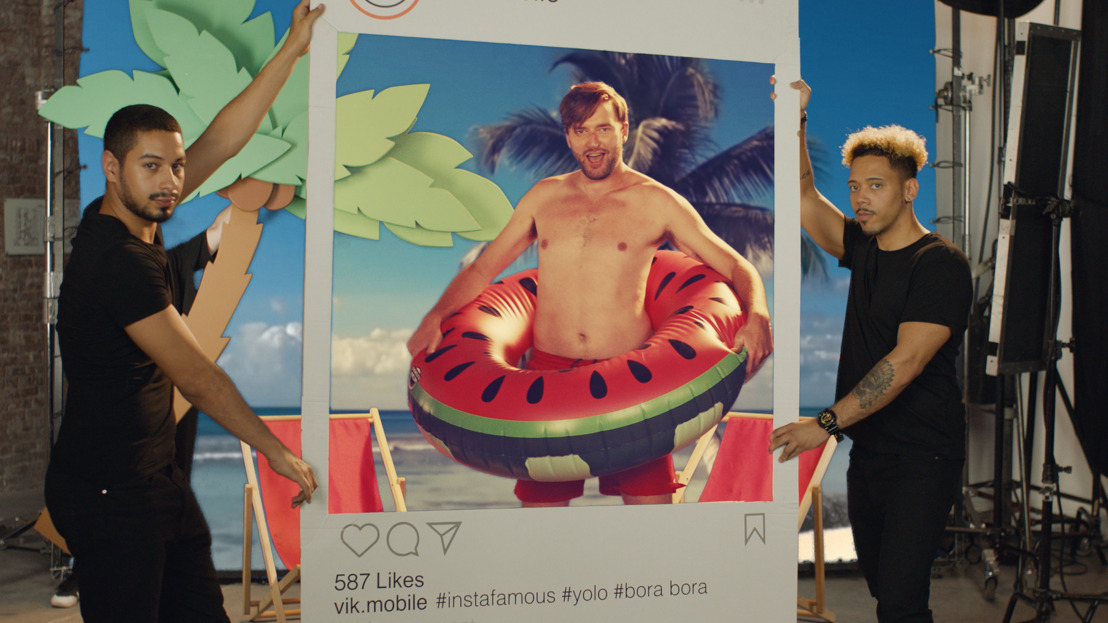 Da Da Ta: the new autumn hit
mortierbrigade revisits Trio hit on behalf of Mobile Vikings
Tuesday, September 18, 2018 — The Belgian telecom operator Mobile Vikings is launching a new plan that offers a lot of data. To announce it, mortierbrigade is revisiting the famous 80s hit called Da Da Da. The entire campaign is based on this Trio song, which has been fully rewritten to highlight the advantages of mobile internet. The campaign, obviously dubbed Da Da Ta, could well become an autumn hit…
Maarten Raes, Mobile Vikings Marketing Manager, says,
"We want to differentiate ourselves from other telecom operators with our new product as well as our campaigns. Our new product, with its massive number of gigs, will make us do even better at satisfying our data-hungry (future) Vikings. And with our new campaign, we want to lay even more of a claim to the 'data' theme in our very own unique style."
To achieve this, Mobile Vikings and mortierbrigade have devised a new campaign titled 'Da Da Ta'. Throughout its 1 min 20s duration, this deadpan video illustrates what's possible with the new 20 GB data plan. No other song better highlights all the options than 'da da ta'. It's possible to come up with an endless number of witty variations. The video will be released in 30 seconds clips for TV and cinema and in shorter formats for social media, while certain audio clips have also been adapted for radio spots. Print adverts will round off the campaign.
Anne-Cecile Collignon PR Manager, mortierbrigade