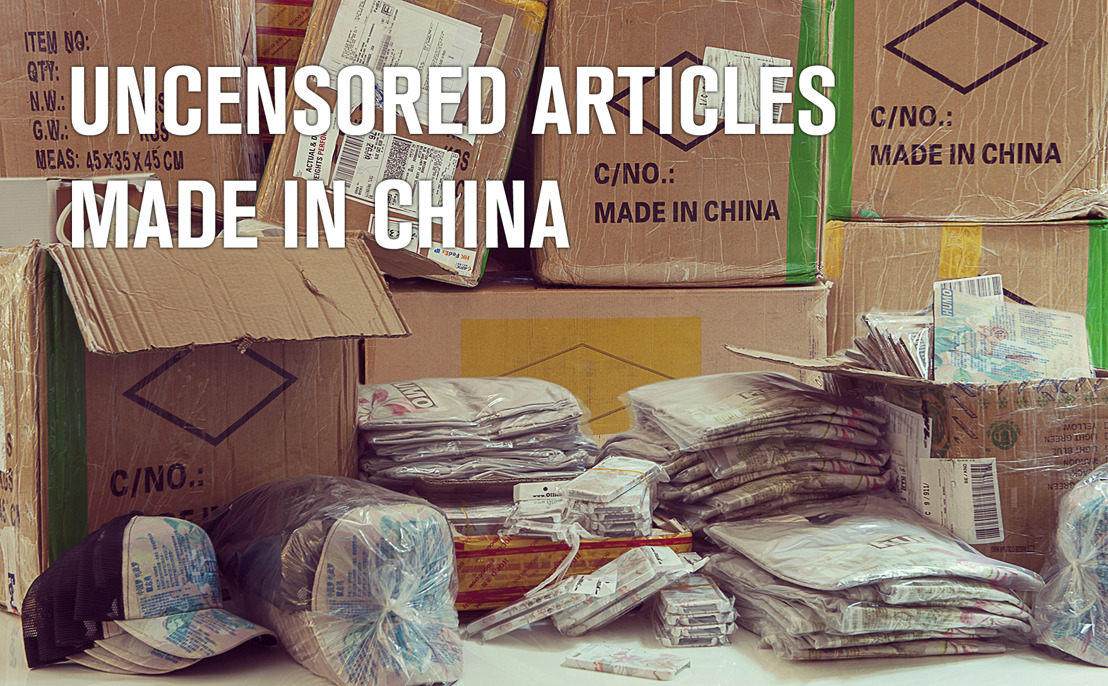 How Humo broke through the Chinese censorship.
Tuesday, May 6, 2014 —

May 3rd was International Press Freedom Day. But not in China, where there is no press freedom to speak of.

It recently even took a turn for the worse when the Chinese government not only censored an article on freedom in China but rewrote it completely. Turning the article into a tribute to the Communist Party.

That's why we gave our Chinese friends an uncensored hand.

We took the uncensored version of this article that could never be printed in China, and had it printed, in China.

We turned the forbidden article into trendy designs and had it printed on T-shirts, mouse pads, iPhone covers, mugs and baseball caps.

At first, most factories refused.

But we eventually sneaked the uncensored article past the Chinese censorship.

Finally giving Chinese printers, sewers, folders, packers and all other workers the chance to read an uncensored article and share the story with their fellow-countrymen.

The uncensored articles are for sale on www.uncensoredarticles.be, all profit going to Reporters Without Borders.

Not only showing but also giving support to the thousands of activists striving for press freedom every day.

Cao Guoxing (journalist, Shanghai):
"Thank you for helping the Chinese and help the world to notice about censorship."

Benjamin Ismaïl (Hoofd Azië, Reporters zonder Grenzen):
"It is very difficult of course, to spread these kinds of articles, which are not only about facts but also strong opinions…"