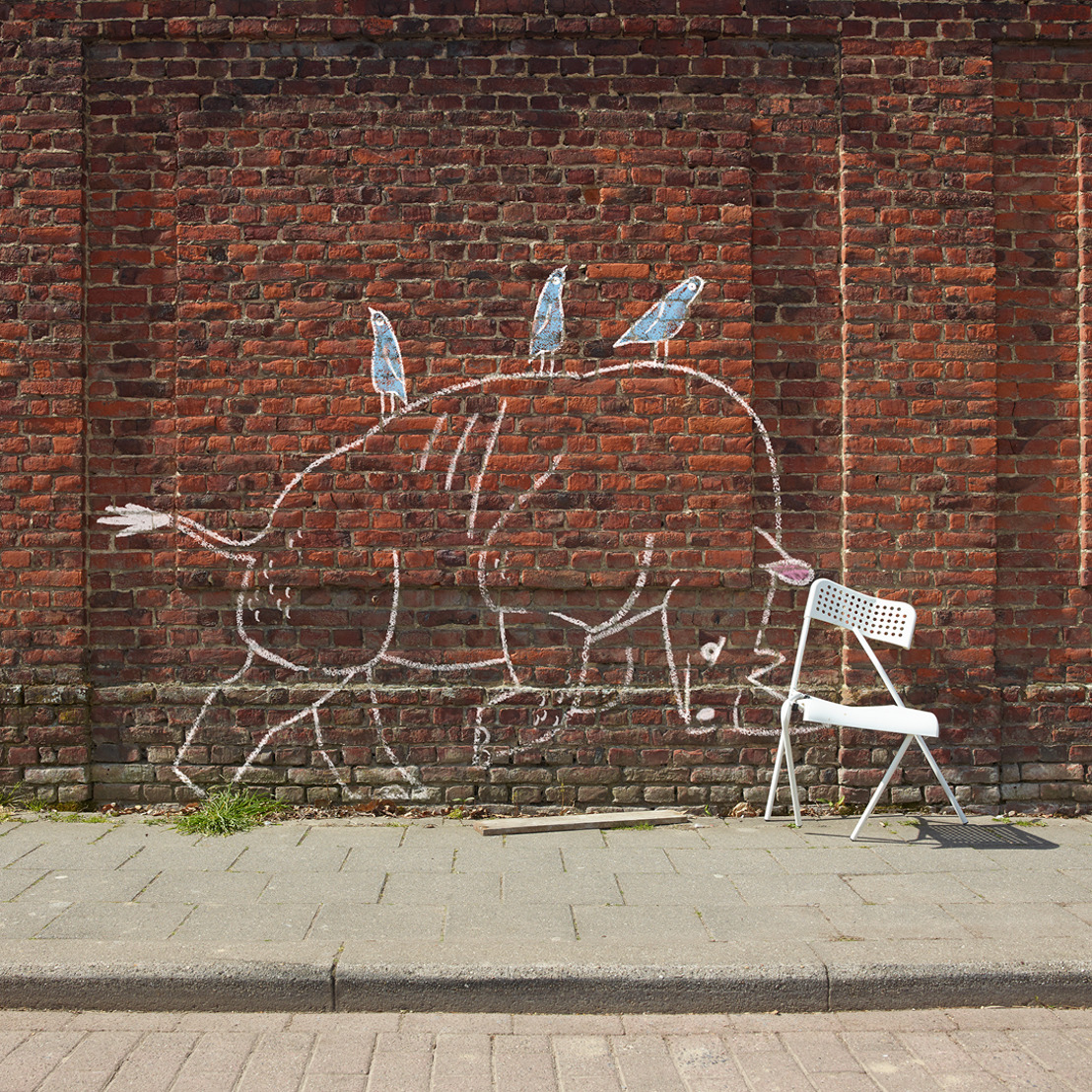 Mooimakers and mortierbrigade launch trash chalk to combat litter
Friday, April 10, 2020 — Now that the weather is getting nicer, people go out walking and cycling more often. Unfortunately, this also means an increase in litter. That's why Mooimakers and mortierbrigade call everyone to act responsibly during their daily dose of exercise and particularly to avoid littering. How? By involving litter in some striking chalk drawings.
The lockdown has changed our life drastically. In these exceptional times, we appreciate a simple stroll or a bike ride with the family more than usual. Mooimakers urges us to not leave any trash behind during these forms of relaxation. Reports from local governments and inter-municipals show that there is a significant increase in littering since the government initiated measures to combat the Coronavirus.
Joost Berends, Executive Creative Director & Partner at mortierbrigade:
"Now that, presumably, we'll have to stay at home for a while, we want to sensitive people to on one hand enjoy being outside responsibly. And on the other hand, to handle their trash responsibly as well. We'd like to see the wave of solidarity that arose during the corona crisis reflected in the way we deal with waste."
Using chalk drawings, the litter in the street becomes part of an imaginary world. Mooimakers loved the idea to create a way to sensitive without creating waste themselves. And chalk drawing appeared the perfect way to do that. Els Gommeren, coördinator van Mooimakers:
"We realize that this is a very difficult time for everybody. But we'd like to ask people to think of their environment and to not leave any trash behind where it doesn't belong. These drawings remind us of that fact in a fun and lightly way." De illustrations were realized by Sarah Vanbelle and Barbara Vandekonijnen together with her team at De Kwekerij.
The campaign consists of digital displays, radio, and a social strategy. In Instagram Stories Mooimakers launches games where your emojis become true clean up heroes.

Anne-Cécile Collignon PR Manager