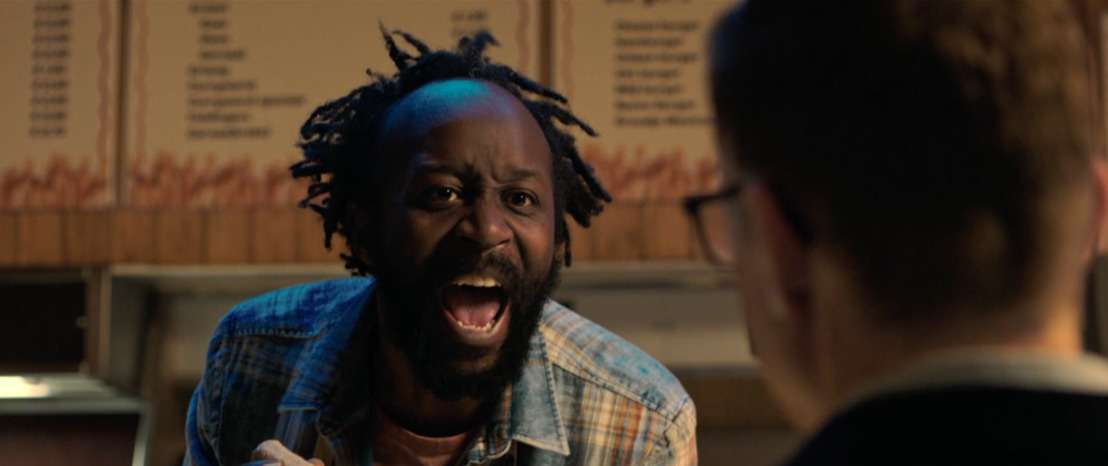 mortierbrigade and SBS Belgium, by sheer coincidence, launch a Lotto campaign for De Slimste Mens
Monday, November 6, 2017 — Lotto sponsors the hugely popular Flemish quiz show "De Slimste Mens ter Wereld" on Belgian broadcaster VIER. To improve its exposure, it asked mortierbrigade to devise a humorous campaign that could establish a link between Lotto and this top-rated quiz show. So, in conjunction with SBS, mortierbrigade created a campaign consisting of various TV spots. Based on the new positioning of the brand, the spots capitalise on coincidence. Quiz show host Erik van Looy emerges as the star of these spots. The result is comedy at its best – perfectly in line with Lotto's new message.

The spots portray host Erik Van Looy walking into his favourite snack bar on different evenings. While he waits for his order, he chats to the staff about his everyday worries, which mainly involve finding new and interesting quiz candidates. These conversations take a hilarious turn and the staff, by chance, end up giving Erik new inspiration.
The spots link Lotto to De Slimste Mens in an amusing, comical way. And they capitalise on coincidence AND luck.
No fewer than 10 spots in total will be released by mortierbrigade and VIER. Every video will refer to a newly-selected candidate.
You can watch the first three spots below. The others will be broadcast before their corresponding episodes.
Anne-Cecile Collignon PR Manager, mortierbrigade