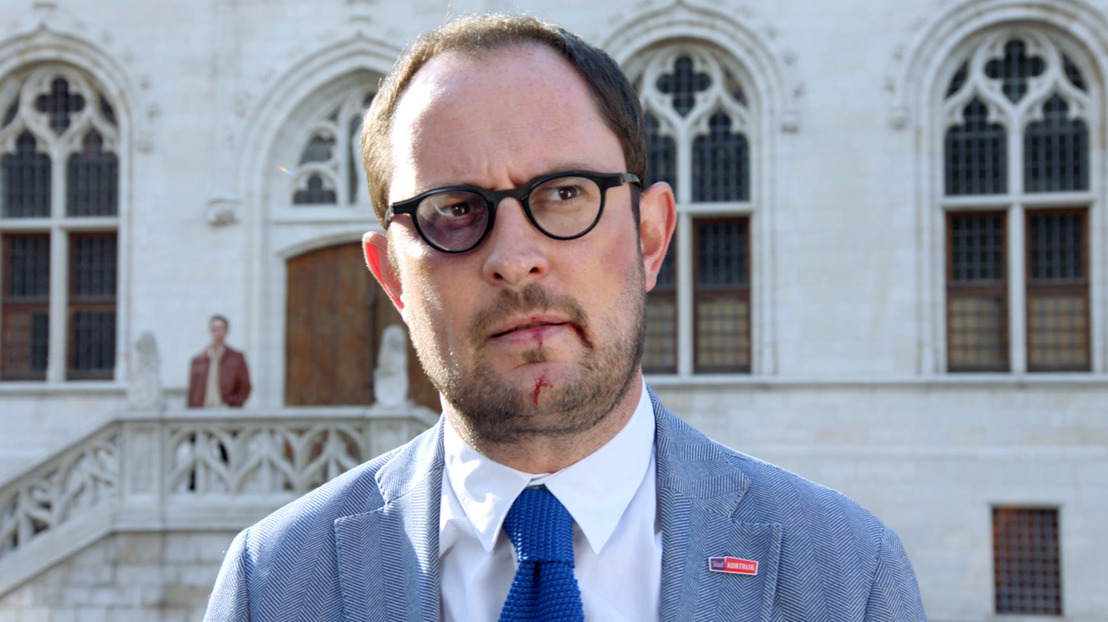 mortierbrigade brings movie classics to life for Cinema Canvas
Thursday, August 3, 2017 — A giant chocolate penis in the shop window of an Antwerp chocolatier, a horny couple getting it on in a carriage, a politician giving an interview with a bruised face... some bizarre scenes in Flanders the last couple of weeks. So bizarre that they were eagerly picked up by the media. But as it turns out they were all part of mortierbrigade's campaign to announce Cinema Canvas.
All scenes were linked to the movies Canvas will be playing live this summer in major cities and on tv. The buzz online and on social media proves the campaign hasn't missed its target.
All summer long Cinema Canvas traverses Flanders to show classic movies in all major cities. To promote this initiative mortierbrigade decided to create as much buzz as possible around 5 classic movies in particular, by staging unexpected and absurd actions which somehow were linked to the films.
Fight Club for instance was announced by having Vincent van Quickenborne - the mayor of Kortrijk, where the film was also shown - give an interview with a black eye and a torn lip. Which immediately led to an avalanche of questions from social media users and journalists who wondered whether the mayor had been in a fight. His office was ransacked for an explanation, but "The first rule of Fight Club is: you do not talk about Fight Club." The video remained a mystery and created a buzz on several news sites. After a few hours all Canvas had to do was claim the action.
A horny couple getting it on in a carriage
A couple of days later a passerby filmed a couple making out in an 18th-Century carriage. When the man passed by he filmed the whole scene. He then sent the video to several media, where it was shared and liked massively. But this too was a staged event meant to announce the film Dangerous Liaisons in Antwerp.
A 95 pound penis
For Stanley Kubricks cult classic A clockwork orange the agency created a new store in the centre of Antwerp: pastries Stanley. In its shop window: chocolate figures subtly reminiscent of the film. A little less subtle: the 95 pound penis made from white chocolate which formed the centre of attention. Mortierbrigade filmed the reactions of random passersby and made it into a video which was then shown online and on tv. The penis itself was given away to the visitors of the event in Antwerp so they could have a taste whilst watching the film.
With this campaign the Brussels agency literally brought the films to life and thus came through on Canvas' promise: the greatest films will visit your town for Cinema Canvas. Mortierbrigade made a total of 6 videos which were broadcast online and on tv, all filmed in the cities where the films were shown. Additionally the campaign featured radio commercials and print.
The 'happenings' were shared through Canvas' social media and several newssites.
Anne-Cecile Collignon PR Manager, mortierbrigade