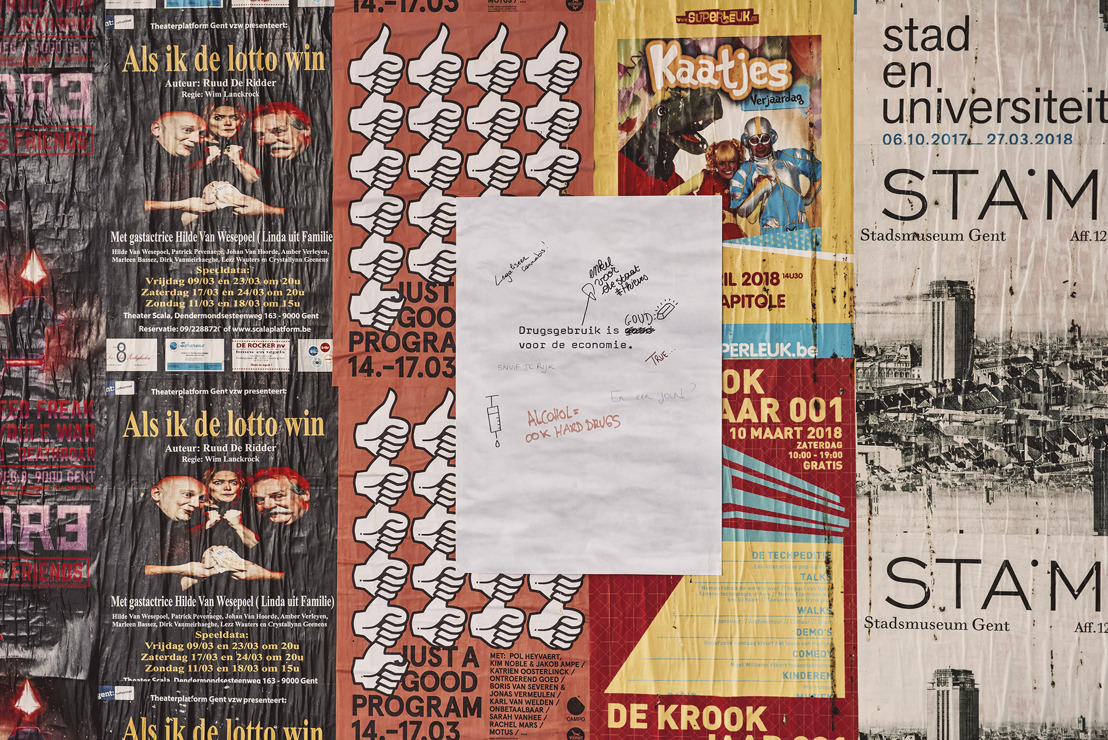 mortierbrigade conducts bold social experiment among students in a massive campaign for Ghent University
Do students dare to speak up against their politically incorrect professors?
Tuesday, March 20, 2018 — mortierbrigade has conducted a provocative experiment among students for UGent University. A number of professors presented lectures based on dubious – and often false – statements. Why? To test the critical mindset of the students. mortierbrigade wanted to find out how long it would take for the students to react and oppose the statements made by their professors. This experiment, intended to encourage students to respond and have a critical mindset, aims to reinforce the philosophy of UGent. DARE TO THINK means daring to think 'critically', something that adds great value in a society that thrives on fake news.
The reactions of the students were filmed during lectures presented by three professors (Johan Braeckman, Mirjam Knockaert and Lieven De Marez). Do they dare oppose these academics? Watch the video at https://youtu.be/KyWS_ahQ_4I.
This experiment also took on the form of anonymous posters displayed throughout the city, featuring provocative statements. 'Poverty is a hereditary disease' and 'FGM is the best method for avoiding infections' are just some of the statements that passers-by have been confronted with over the past weeks. Those posters provoked spontaneous, critical (and often strong) reactions, people wrote on it and even tore them up. Today, those vandalized posters are used by mortierbrigade & UGent in a massive billboard campaign.
The lecture statements and the reactions to the posters match Ghent University philosophy, that of encouraging students to have a critical mindset. Jens Mortier, Creative Director and Partner at mortierbrigade explains,
'Our society needs people and institutions that dare to express opposing views without feeling the urge to win the debate. Ghent University has a critical outlook and a loud voice in social dialogue. Students and teachers dare to think for themselves. With this campaign we creatively reaffirm Ghent University philosophy and prove that this is a modern, open-minded university, where younger generations get ready for the future through the development of a critical and independent mind set."
Anne-Cecile Collignon PR Manager, mortierbrigade