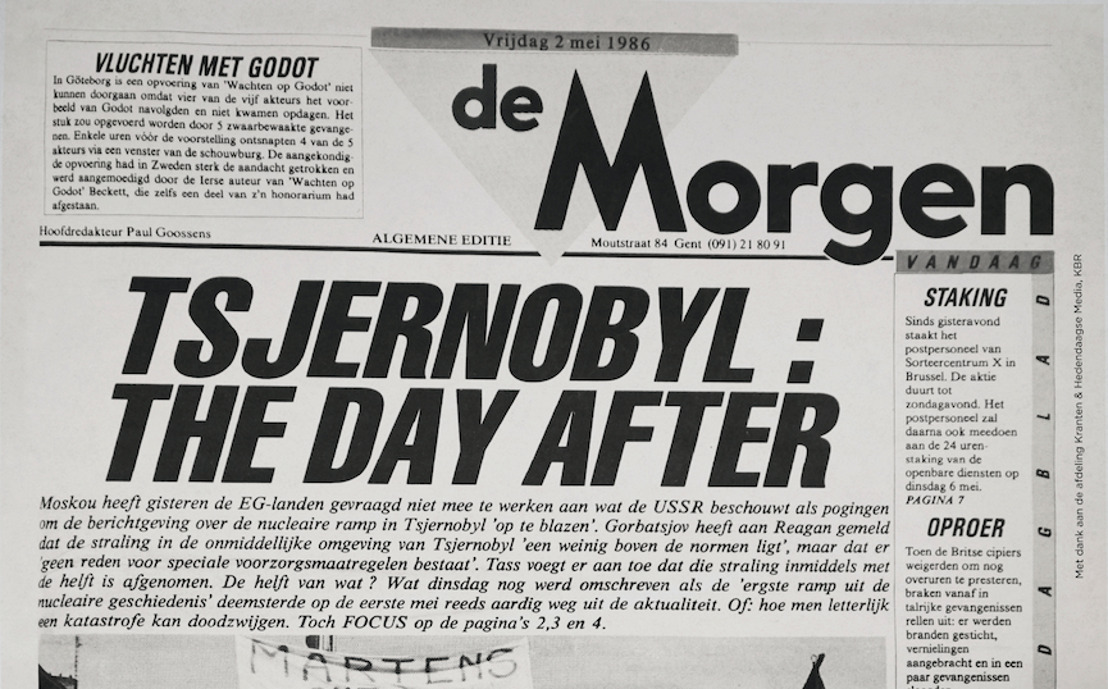 mortierbrigade looking for the fiction/fact border for Canvas
Monday, June 15, 2020 — Mid-April, Canvas broadcasted the phenomenal HBO series Chernobyl, a first in Flanders on open network. mortierbrigade developed a campaign concept for the launch of this internationally acclaimed mini-series. This resulted in a radio, TVC and print campaign in which the series is announced using archive material. F.e. in print various archives were consulted to get the effective, first reports of the nuclear disaster.
The docudrama pays so much attention to detail and tried, among many other things, to recreate the nuclear control room down to the smallest button. That's why the advertising agency chose an approach that emphasizes this eye for detail and the striking similarities with reality.

At the same time, there's also the three part series The Eyewitnesses of Chernobyl, in which journalist Jan Balliauw returns to the scene of the disaster to find out what the situation is today. He also meets the real people behind some characters of the series. This way, Canvas highlights its two strongest assets: the best fiction and the best documentaries. Elements which are also beautifully reflected in the campaign.

Anne-Cécile Collignon PR Manager