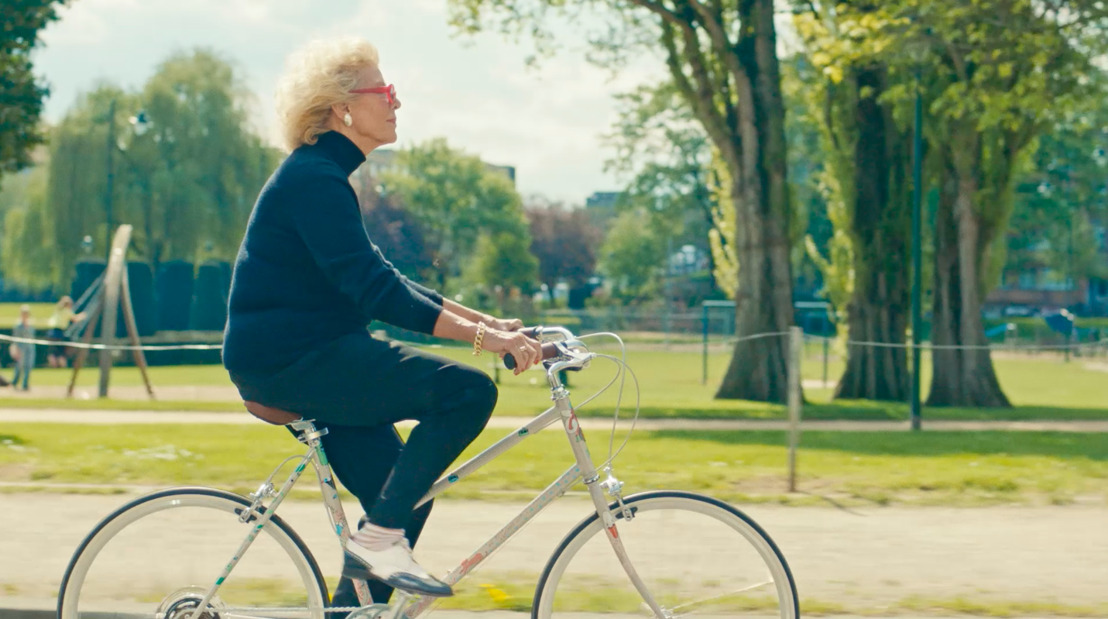 mortierbrigade makes Brussels locals' dreams a reality for Bike for Brussels
Monday, May 14, 2018 — Which of your dreams to make Brussels a better city is the most important to you? Increased safety? More ecologically friendly? Added convenience? Bike for Brussels asked three Brussels locals what their vision for the city was before surprising them by making this dream come true ... on a bicycle! This vision was illustrated, painted or sketched by local artists; a catchy venture presented in 3 online mini-films. This initiative's goal? To show that the humble bicycle is the right solution for a better city. And because all Brussels residents have their own ideas when it comes to creating a better city, anyone can share their dream, however bizarre, on bike.brussels up until June 15th and maybe even win an exclusive bicycle signed by a Brussels designer.
Sarah, Blanca and Oncle Kinch all dream of a better Brussels. Their imagination was literally able to take shape thanks to the talent of 3 artists, who designed a personalised and exclusive bike for each of them. Discover their story here.
Using this initiative, Bike for Brussels plans to show that whatever your vision, the bicycle has its place in the positive evolution of the capital. Camille Thiry, spokesperson for Brussels Mobility said,
"Today, with this initiative, we not only want to support cyclists and push them forward, we also want to show that the bicycle can offer an answer to the many problems that Brussels faces. And, of course, in active cooperation with the people of Brussels. This is why we have decided to give them a voice by letting them share their dreams with the entire community".
Exclusive collaboration with young designers
For this initiative, Bike for Brussels asked for help from young, Brussels-based talent. Ben Bauchau is an illustrator working in Uccle. He reproduced Sarah's dream - a city where birds sing, where there are no cars, and where every building bursts with colour. Bieke Buckinx, 29, a young painter who lives in Molenbeek, designed the bicycle for Oncle Kinch, who dreams of a greener and more light-hearted city. And last but not least Karolien Verstappen, a 36 year old illustrator, created the inspiring design for Blanca's bike together with her partner Jonas Jatidjan; Blanca had envisioned greener parks and saw herself travelling through Brussels via cable car.
Any Brussels resident who would like the chance to win an original and personalised bicycle, just like those now owned by Blanca, Kinch and Sarah, can share their dream for Brussels on the bike.brussels site up until Friday, 15th June. The two people with the most original dreams will win a customised bike designed by a young, local artist.
Anne-Cecile Collignon PR Manager, mortierbrigade