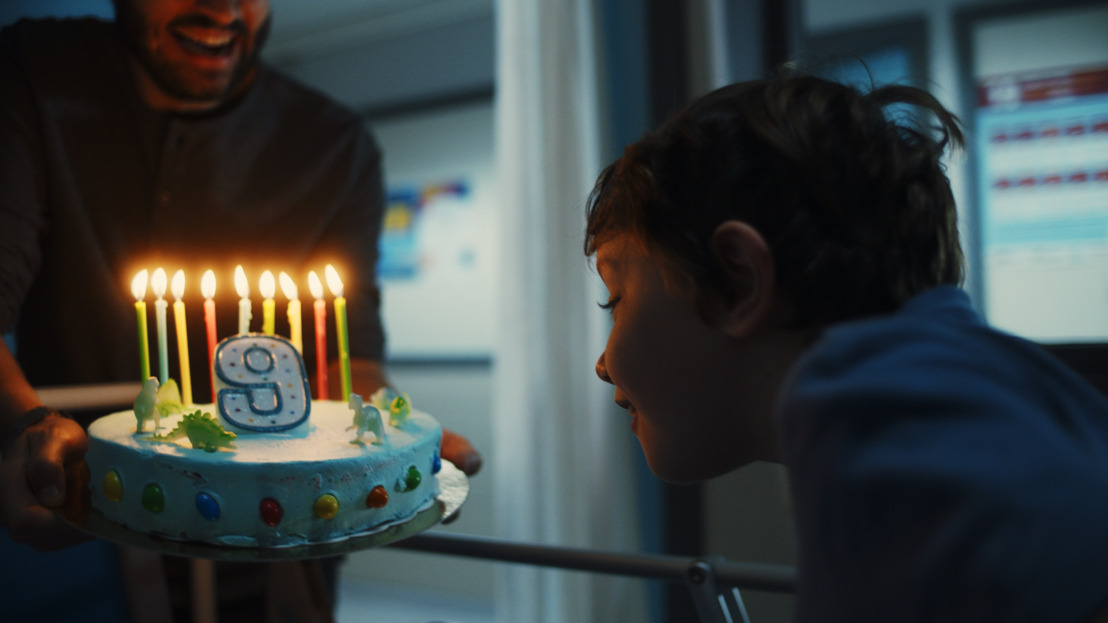 mortierbrigade raises awareness about paediatric research with The Belgian Kids' Fund
Monday, November 26, 2018 — mortierbrigade has just completed its first campaign for The Belgian Kids' Fund. Through a moving film, the agency tells the story of parents who hang onto hope when they are faced with dramatic news. The objective of the campaign is to drum up support for paediatric research.
Investing in medical research is a means of giving hope. The hope of finding a cure, the hope of seeing patients recover, hope for families of patients and their loved ones. The film created by mortierbrigade depicts parents who learn that their child is seriously ill. Powerless to fight the disease itself, they decide to do everything they can to give their child hope, by making every day a unique moment of wonder. Jens Mortier, Creative Director at mortierbrigade:
"The idea came from the principle that for a child, his or her birthday is the most wonderful day of the year. Therefore, the parents decide to celebrate their son's birthday at the hospital every day in order to make his life as happy as possible as he confronts the illness."
This is a far cry from the Mad Hatter's "Happy Unbirthday"; in this case the birthdays come one after another in a touching and moving atmosphere. However, the message is a positive one, tagged in a very clear signature line: "Every child deserves just one birthday a year. Support research and save children's lives."
This ad was made possible with the support of the National Lottery and the musical collaboration of the Belgian artist CHANCE.
About the Belgian Kids' Fund
Founded in 1995 by doctors who wanted to promote paediatric research, The Belgian Kids' Fund is a not for profit organisation of the Childrens University Hospital Queen Fabiola. Its mission is to support paediatric research, raise public awareness and encourage an interest in research. Thanks to its funds, between 10 and 15 grants are awarded each year to researchers who are working tirelessly to upgrade medical knowledge in paediatric health.
Anne-Cecile Collignon PR Manager, mortierbrigade