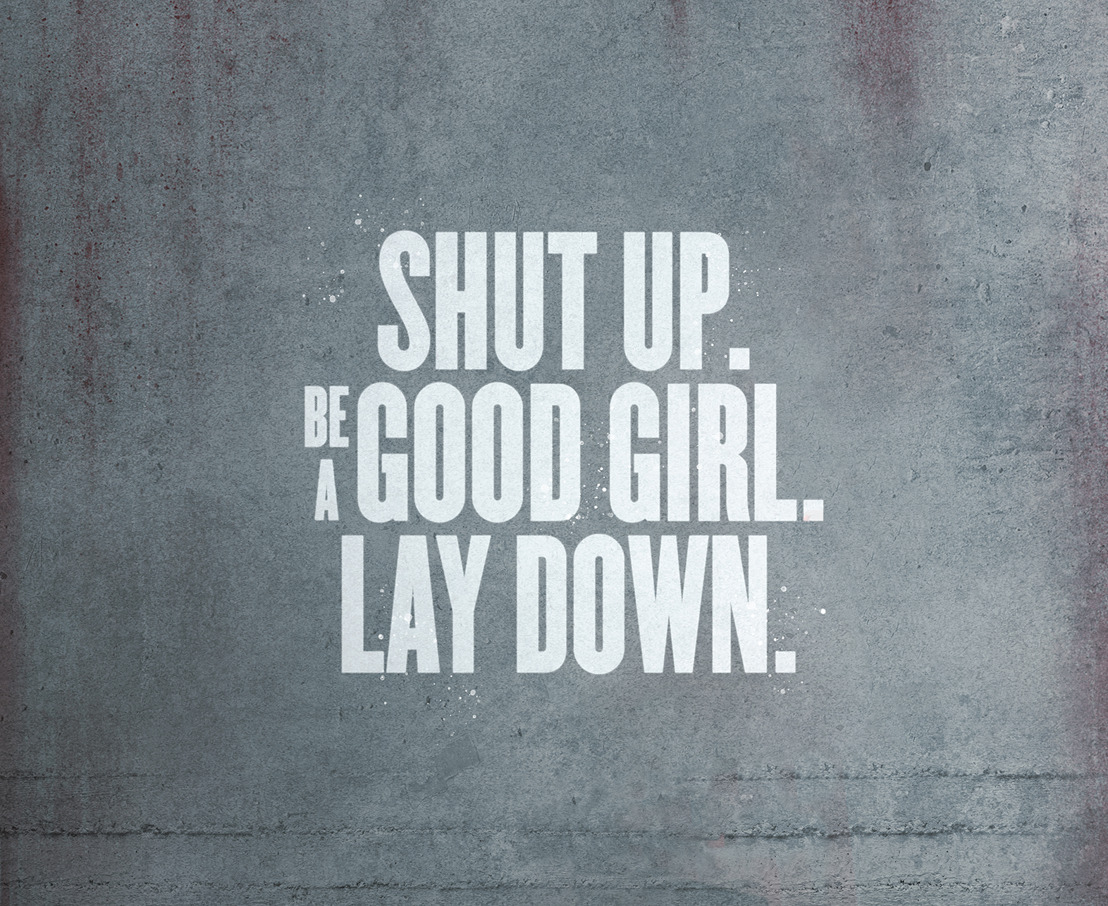 "Shut up. Be a good girl. Lay down."… met mortierbrigade en Canvas voor The Handmaid's Tale.
Vrijdag 26 oktober 2018 — Vanaf 31 oktober zendt Canvas het tweede seizoen uit van de Emmy-winnende serie "The Handmaid's Tale". Die speelt zich af in een nabije toekomst waarin een extremistische religieuze groepering de macht heeft gegrepen, en vrouwen al hun rechten kwijt zijn.
mortierbrigade bracht een stukje van de reeks naar werkelijkheid door via wild postering een quote uit de serie te verspreiden: "Shut up. Be a good girl. Lay down." Maar niet zonder fijntjes toe te voegen: "… op de zetel voor het tweede seizoen van The Handmaid's Tale op Canvas en VRTNU."
En over de plaatsing was nagedacht. Met posters naast universiteiten werden bijvoorbeeld jonge, zelfstandige vrouwen bereikt die allicht even zouden opkijken van de boodschap.
De postering gebeurde in samenwerking met Rapid Media.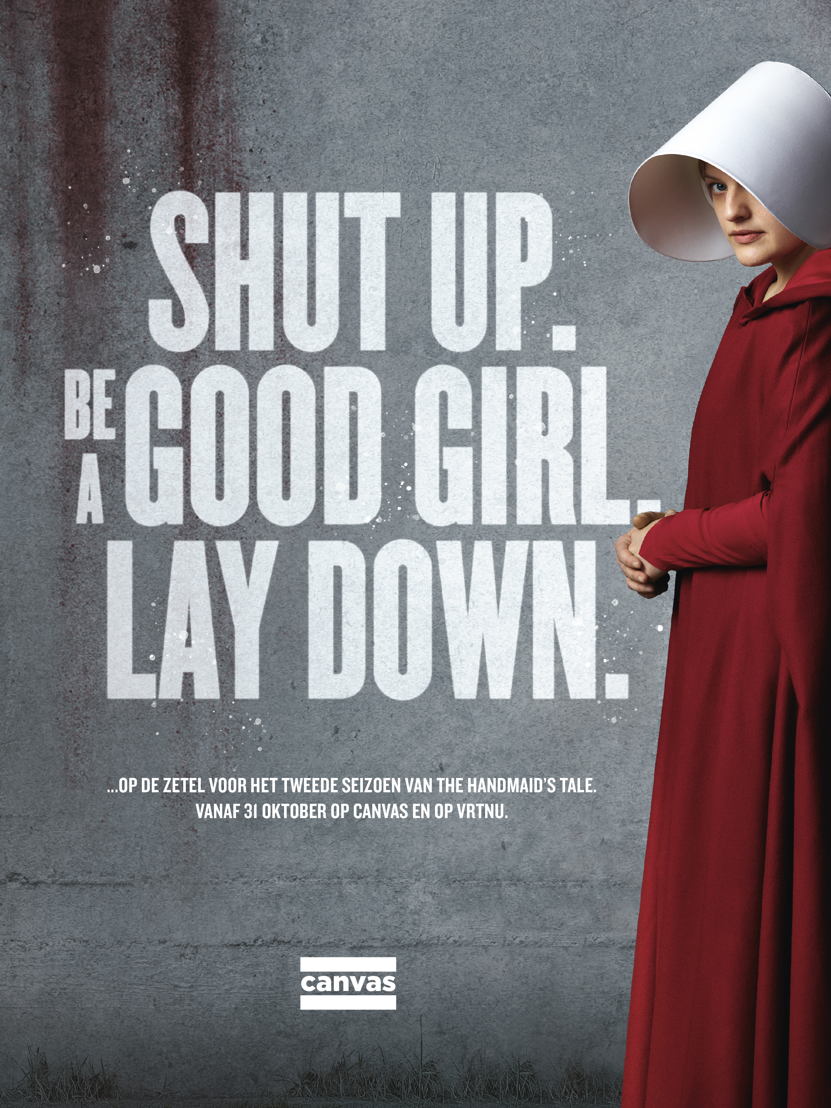 Anne-Cecile Collignon PR Manager at mortierbrigade