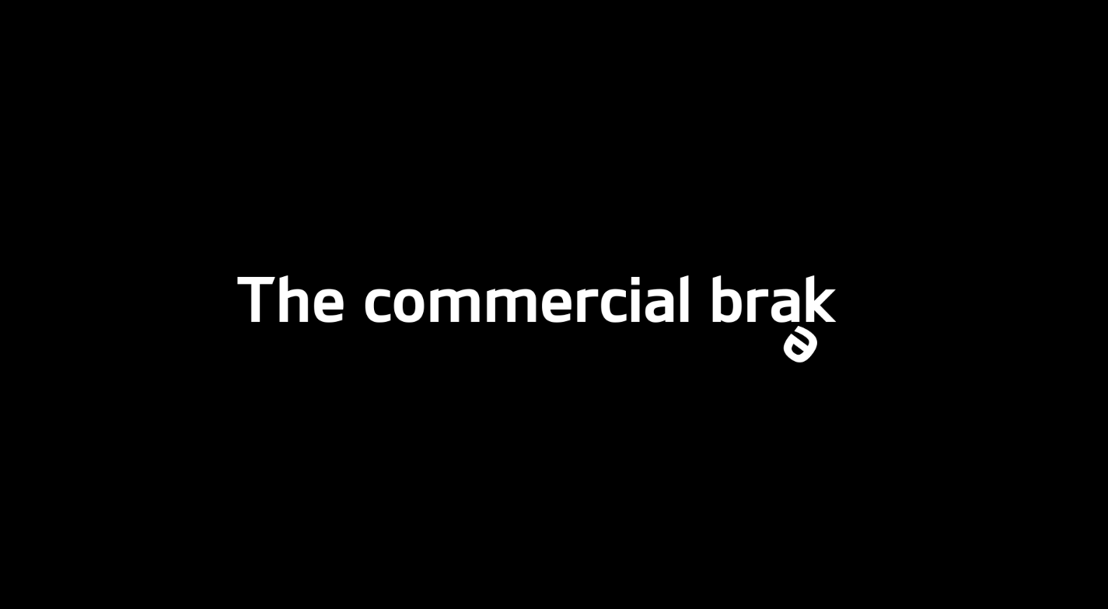 The Commercial Brake
mortierbrigade transforms a commercial into a brake
Tuesday, April 24, 2018 — A commercial that acts as a brake. This is the best way to describe the new campaign by mortierbrigade on behalf of Kia. You see, the Kia Niro has an autonomous emergency brake assist system and will therefore always stop on time in case of emergencies. To demonstrate this innovative technology, mortierbrigade has come up with the idea of creating a commercial that helps you do just that on your TV: stop in time. The campaign is based on the over-forwarding phenomenon that occurs during binge watching, and offers a clever solution to it. This television commercial is at the end of a commercial break and warns you that it's about to finish and your show is about to resume. With this campaign, mortierbrigade proves that advertising agencies can use creative solutions to sidestep the obstacles that they're faced with.
Jens Mortier, creative director at mortierbrigade:
"Fast-forwarding through commercials is a taboo topic in our industry. We've just used that taboo to come up with a great idea. A certain percentage of viewers always fast-forward through commercials, so why not create a commercial specifically aimed at them? Our Commercial Brake offers a better viewing experience and is highly relevant to Kia, because it demonstrates the innovative nature of the brand. It's a surprising idea that perfectly matches the manufacturer's brand promise: Kia. The power to surprise."
Viewers who don't fast-forward through advertising breaks get to see a regular version of the commercial. But those who do fast-forward are warned that their show is about to resume and are therefore able to stop on time.
A familiar scenario as insight for the idea.
Everyone can identify with this. You and your friends or family are snuggled up on the sofa as you binge watch, and you fast-forward through commercial breaks so that you can see more of your actual show. But you're slow to stop fast-forwarding and end up having to rewind. It's highly irritating and affects viewing satisfaction. The Commercial Brake offers a solution to this modern-day problem. With this campaign, mortierbrigade capitalises on a scenario familiar throughout living rooms. It demonstrates the fact that the 'classic' TV advertising break still offers plenty of creative opportunities.
The campaign has been developed in conjunction with SBS and will air on Vier from 24 April, just before famous primetime shows. Every show will have its own unique commercial, making the 'brake' notification even more relevant.
This campaign is doubly intelligent, because it conveys a fully-coherent message and offers viewers an actual solution: "The Kia Niro. Always brake in time thanks to the autonomous emergency brake system."
Anne-Cecile Collignon PR Manager, mortierbrigade