The STIB-MIVB and mortierbrigade move Brussels
Thursday, October 19, 2017 — The STIB-MIVB makes every effort to improve and simplify day-to-day Brussels life. Because the STIB-MIVB loves Brussels. But it's had to assess the fact that travellers, whether tourists or Brussels locals, aren't always aware of everything that Brussels has to offer. The STIB-MIVB wants to promote its city and its various districts by encouraging travellers to explore the best spots in the city. Spots that the general public is often unaware of. Because if the people fill Brussels with energy, it's the STIB-MIVB that moves the city.
As part of a new campaign, conceived and executed by mortierbrigade, the STIB-MIVB makes Brussels and its undiscovered gems accessible to everyone. How about a concert, an unmissable festival or a trendy new restaurant? The STIB-MIVB makes sure that Brusselites can get around.
A chatbot for every district
In this new campaign, mortierbrigade brings Brussels to life with the help of some original Brussels characters. Brussels' various quarters and districts are each represented by a certain character. These are specific figures with unique qualities and character traits that are always linked to the quarter or district that they represent.
The first characters to have been created are Kat&Gorik (they represent Sint-Katelijne and the Sint-Goriks square) and Oscar Beek (represents the Schaarbeek district of the capital). Visitors can use chatbots to communicate with these characters on Messenger. The characters recommend their favourite sights, suggest the best places-to-be and answer all your questions. In other words, they show off Brussels at its very best.
Kat&Gorik are Siamese twins. Thanks to them, travellers get a 2-for-the-price-of-1 deal on advice! Attached together but with different opinions, they offer double the number of tips for ideal culinary or cultural excursions.
Oscar Beek, on the other hand, knows all there is to know about the Brussels nightlife. With his awesome rapper image, he tells everyone about the best parties in and around Schaarbeek. On top of that, he has his own hip-hop store – called "Chez Oscar" – at the Rogier underground station. It's a trendy shop that's fully dedicated to Belgian hip-hop and rap. From Tuesday to Saturday, Oscar Beek sells T-shirts, jumpers, trousers, books, CDs, LPs, prints, photos and much more between 12:00 and 19:00. And a second area has been transformed into a meeting place in which numerous hip hop events are organised, including signings, showcases, previews... all linked to artists like Roméo Elvis, Coely, Zwangere Guy, JeanJass, Caballero, I'or du commun, etc.
These Brusselites form part of a 360° campaign that's being presented on billboards, online media, radio, cinema and television. In the upcoming months, four more characters will arrive on the scene. Marie-Louise, a colourful ostrich, will make her appearance in January. She'll be offering great tips and information about hotspots in the Louisa district.
La STIB présente Oscar Beek
De MIVB presenteert Kat & Gorik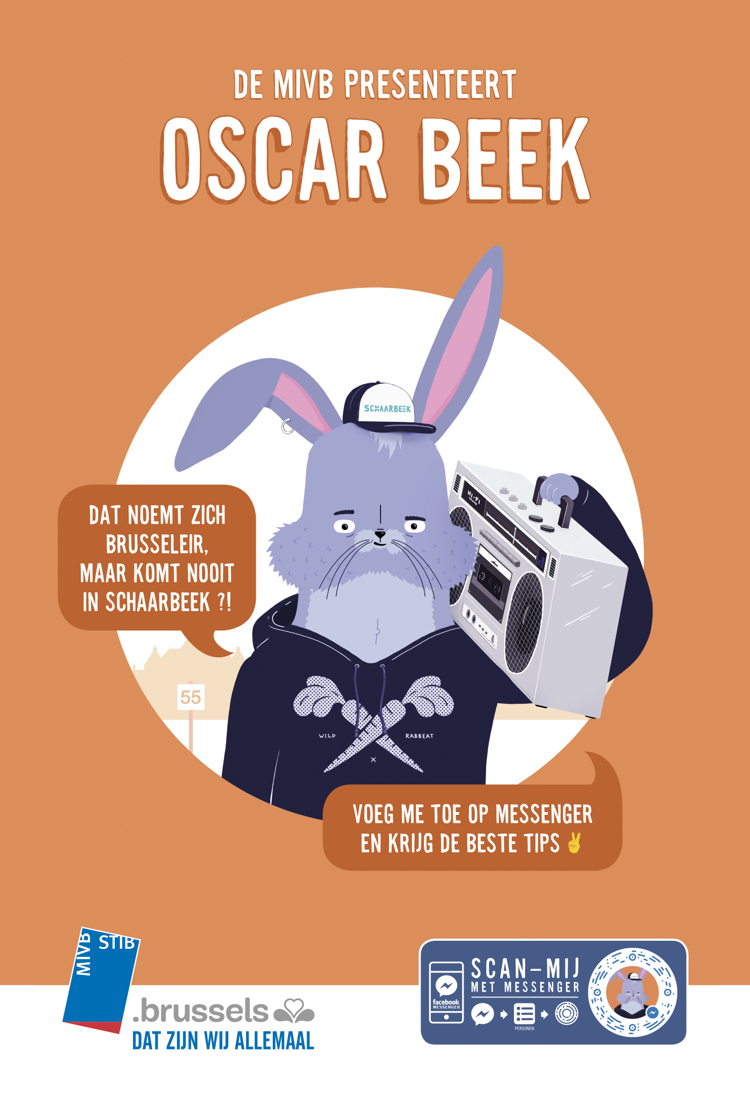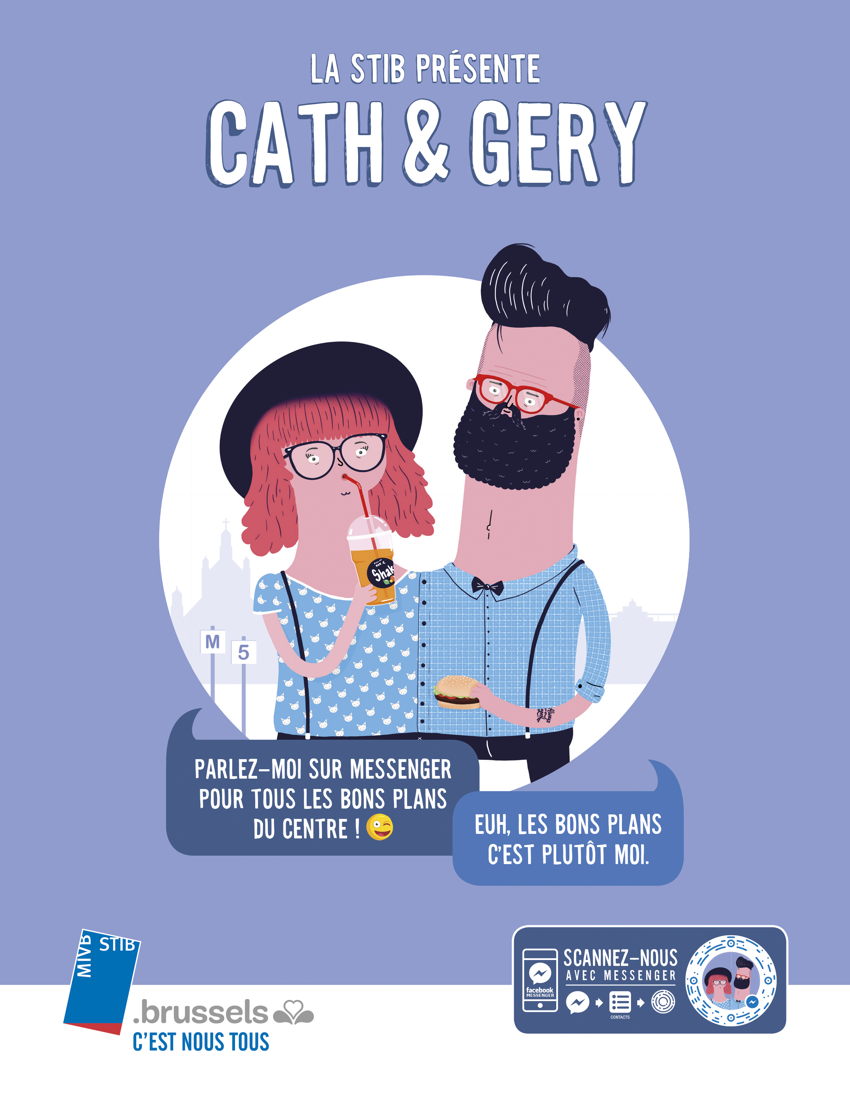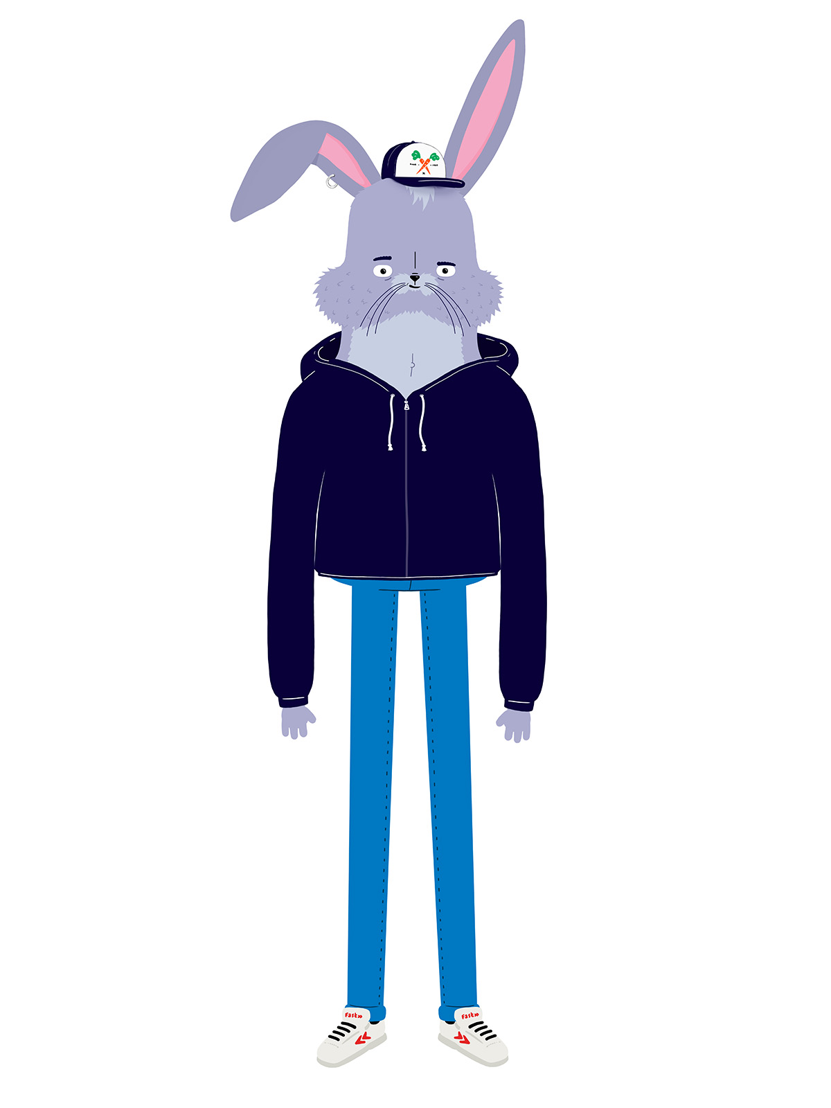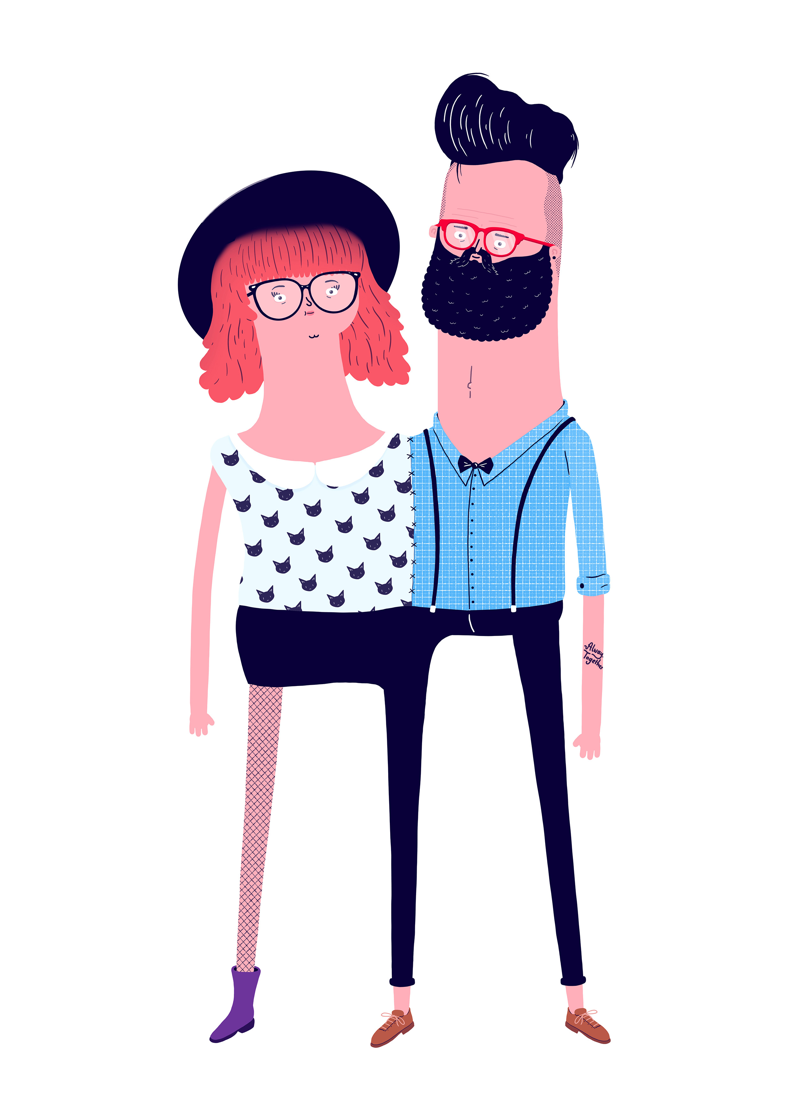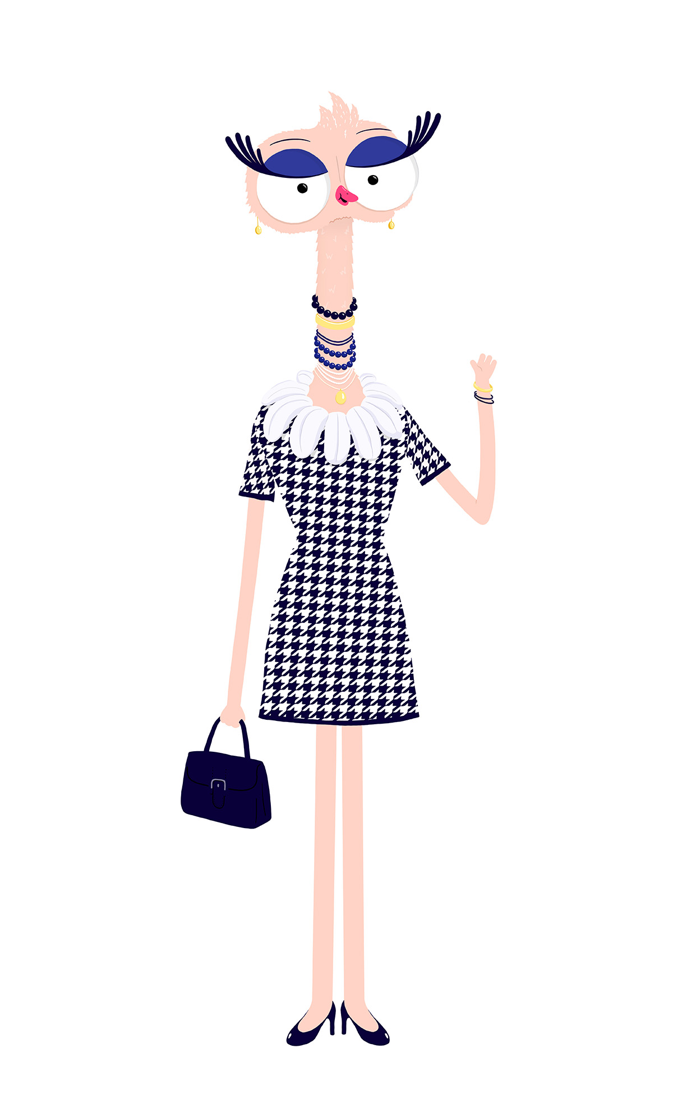 Anne-Cecile Collignon PR Manager at mortierbrigade